The Threat of Rural Depopulation in Japan
As the weather starts to warm throughout Japan, sakura blossoms mark the beginning of a new season, yet they are a temporary beauty that fades quickly. On Kumejima, three schools welcomed new classes of first-year students. Like the sakura that decorate the classrooms, this year marks a period of transition. For two of those schools, it is their last School Entrance Ceremony. After this year, both schools will close.
Just ten years ago, the population of Kumejima was nearly 10,000 people, falling over a thousand people to today's current population of 8,508 (Update: Population is now 8,303). Where once four schools were needed to educate the large population of eager students, soon there will be only two.
Why the decline in population? Although Japan mandates education up through Junior High, the vast majority of students choose to proceed to high school. The few jobs those without a high school degree can get are low paying and few in number. Students on the island must choose between attending the local High School and moving to the mainland. Since the school they go to may affect which colleges and jobs they get, the most academically inclined students tend to go to academic schools on the mainland. This drain is only the start of a cycle of depopulation that endangers the future of many rural areas.
For the many students who do stay on the island for high school, their time is still limited. Those that want to go to college must leave since there is no campus on the Island. Those that choose not to go to college, or for whatever reason cannot, must either leave the island to seek work, or find work locally. Since Kumejima is mostly sugar cane fields, there are few jobs aside from seasonal work. With the amount of land available limited by geography, one son of a farmer might eventually claim his parent's land, and a single son of a fisherman may stand to inherit a boat, but any other siblings are forced to find work elsewhere. Yet with the aging population, it could be many years before a prospective inheritor ever receives enough land or ownership of a boat to support them.
This pattern of rural depopulation is a cycle seen throughout Japan, and it is getting worse. When the schools shut down next year, at least fourteen jobs will be lost. The number is not high, but that means that the population of Kumejima could drop by another fourteen families. If each family is three people that means 43 people or about 5% of the current population. Each person that leaves is another that will not spend money on the island, meaning landlords don't receive rent, shop keepers sell less produce, and fewer children go to school. With Japan's rotating civil service program, it means people will likely not be out of work, but throughout the prefecture there will be fewer positions open to new teachers.
So too, does the island lose a bit of its history. The schools that are closing have been open for sixty-five years. They have their own traditions and cultures that will be lost when the schools merge. The local PTA's are an important part of the local community that will suddenly change.
Still, there is hope. The sakura fade quickly, but are replaced by new growth. Realizing the need for new growth of their own, the people of Kumejima and Okinawa have invested in Deep Sea Water. For more than ten years the Prefectural Deep Sea Water Research Institute has found new ways to utilize the natural mineral rich waters north of Kumejima, creating new opportunities for industry to grow.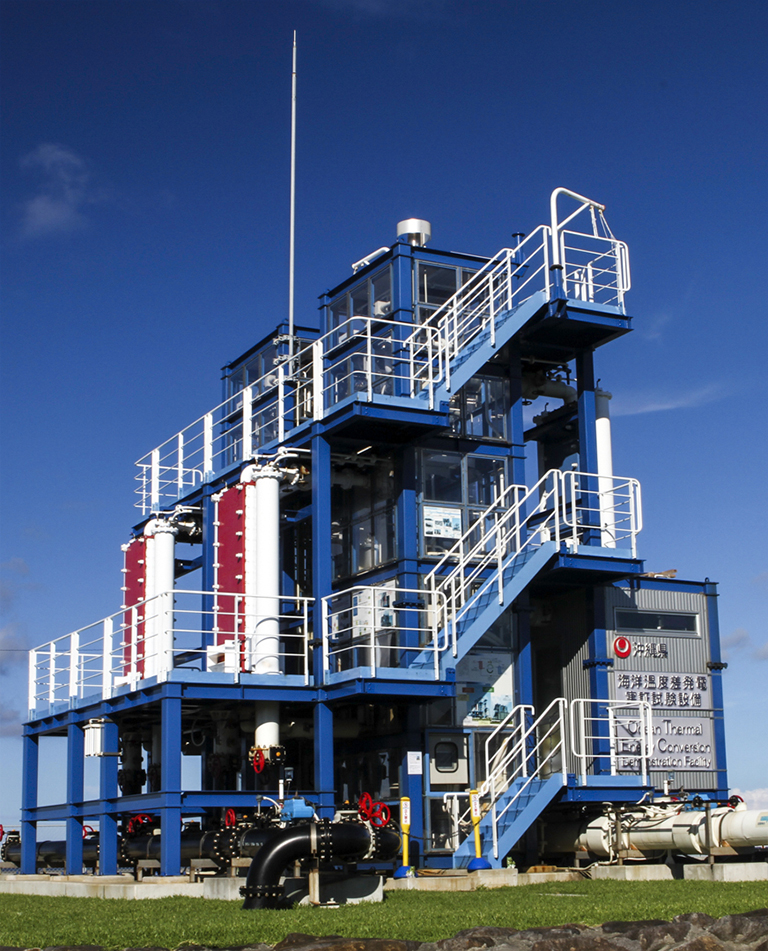 This year, the first Ocean Thermal Energy Conversion power plant of its kind (dual 50kW plants and a 50kW turbine currently producing electricity) in the world was completed and began producing clean energy utilizing the variation in sea temperatures. This breakthrough will not heal decades of declining population over night, but it does provide some hope for the future. In October 2012, Emperor Akihito and Empress Michiko visited the institute to learn about the proposed plant. Their visit alone brought nearly 600 people to the island. With new possibilities and a wider outreach to the international community, this island may have a brighter future.
For more on depopulation and an update check out this post.